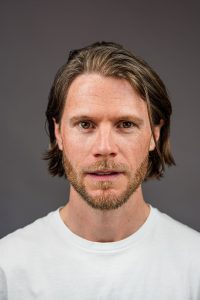 Ola Normelli is a bilingual actor, based in Gothenburg, Sweden and Seattle, WA. His filmography includes Even Monsters can be People (Nordic Narrative), En del av mitt hjärta/A piece of my heart (Unlimited stories/Film i Väst) and The Emigrants (SF Studios/Film i Väst).
In 2021's Asti film festival, Ola was nominated Best Actor for his performance in Dubium.
Since 2019, Ola has been working continuously with experienced acting coach Sheila Gray, who is based in New York city.
Besides his acting career, Ola is also a writer and a poet. His book The sole medicine is available here. See "Writer" for more.